Our Senior Sneakers functional exercise classes are aimed at improving general fitness and quality of life!
Health Studio offers a number of senior's exercises classes at various times throughout the week.  These classes are circuit based allowing each participant to exercise at an intensity which is suitable to their needs.
The benefits of the class include:
increased muscular strength
increased bone mineral density
improved cardiovascular fitness
improved joint mobility
improved muscular flexibility
improved balance
improved functional capacity
improved quality of life
The classes are fun, social and are suitable for people with chronic disease or injury (no referral required) as well as the general population.
Class cost is $9 per person – payable on the day (first class is FREE to all new participants).  Classes run for approximately 1 hour.
Class Time Table
Mon: 9am, 10:30am AND 2pm
Tue: 9am, 11am AND 5pm
Wed: 9am
Thu: 9am, 10:30am AND 2pm                
Fri: 9am AND 10:30am
If you would like more information on the senior's exercise classes, please contact Health Studio on 07 4771 3083 or alternately email us at info@healthstudio.com.au
"It's never to late to start."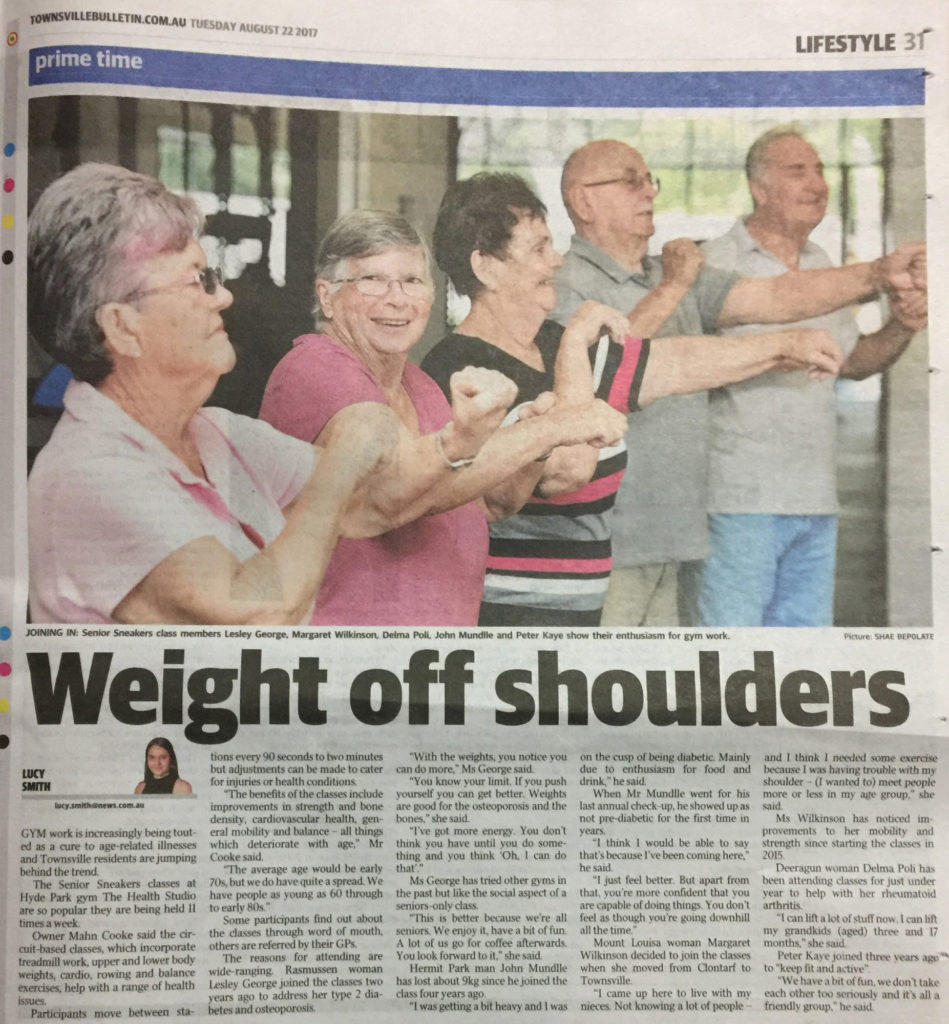 Shop 17B Hyde Park Centre,
Woolcock Street, QLD 4810